2019
March 29 — ACHANGE held its annual lunch meeting which included elections of Officers and Board members. The program included Stephanie Nichols of the Housing Assistance Center, Sara Oliver of Housing Arkansas, and Roby Brock on the Arkansas Legislature.
July 30 — ACHANGE provided two webinars for participants interested in learning about the housing development process, each produced by Incremental Development Associates. One webinar was directed at individuals and nonprofits who wish to create housing developments; the other was for members of the affordable housing ecosystem: banks, mortgage companies, local government staff and elected officials, who want to encourage the creation of housing developments on a small (incremental) scale in their communities.
The webinar for housing developers can be viewed at https://zoom.us/recording/share/JTQMruLl9_Vq602k7AL4csM6UD6LcD8BNMOiCdBW81awIumekTziMw?startTime=1564513272000
The webinar for the affordable housing ecosystem can be viewed at
https://zoom.us/recording/share/k_xX2PvY3XWLJ9C2SNsH15g3Np2wafc4qcFXAmrXttiwIumekTziMw?startTime=1564499369000
---
2018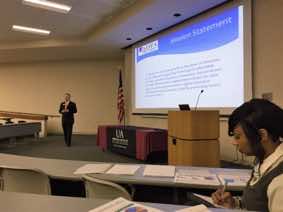 February 23 — ACHANGE held its first convening of the year. The Arkansas Development Finance Authority (ADFA) introduced new programs and changes to existing programs.
June 22 — In honor of National Homeownership Month, ACHANGE presented Housing in Arkansas: Markets, Affordability, and Policy. Speakers included Victoria Bourret, Housing Advocacy Organizer with NLIHC, Dr. Michael Pakko, State Economic Forecaster of AEDI, Doug Ryan, Director of Affordable Home Ownership at Prosperity Now, and a panel of legislators.
September 14 — ACHANGE partnered with the Arkansas Housing and Urban Development (HUD) to bring representatives of HUD's Denver Homeownership Center to Arkansas to address becoming a HUD certified housing counseling agency and how to maintain certification.
ACHANGE became a member of the National Low Income Housing Coalition and participates in their conversations concerning affordable rental housing.