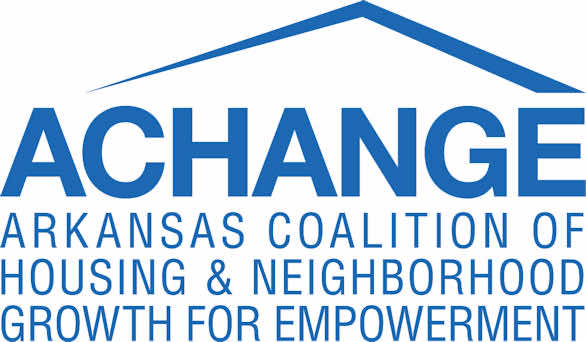 Transforming Communities, Strengthening Families, and Building Wealth
ACHANGE—the Arkansas Coalition of Housing and Neighborhood Growth for Empowerment—is a collective voice that promotes quality, affordable housing and community economic development throughout the state of Arkansas.
The coalition focuses on the need for affordable housing solutions for Arkansas citizens.
ACHANGE supports education; provides training; encourages responsible growth and sustainability; and works to influence public policy on issues related to affordable housing in Arkansas.